Have you ever heard of phantom energy? It is referring to energy that is being used when technology is plugged into your outlets but not turned on. Is it a big deal? While some people believe that phantom energy is costing you a lot of money every year, the truth is that it is not costing enough money to go through the hassle of unplugging and plugging in appliances for every use. 
What Uses Phantom Energy?
The best way to describe what types of items use phantom energy is to think about what appliances are "working" while off. Your TV is always on standby in case you turn it on with the remote. Your oven and microwave are always plugged in and have the time displayed around your house. These big appliances are "working" while not in use but would be a huge hassle to unplug and plug in every time. Not only would it be a hassle, but think about how many times you would need to reset the digital clock! Other technology that uses phantom energy is home office equipment, chargers, and entertainment centers.
Realistic Savings in Phantom Energy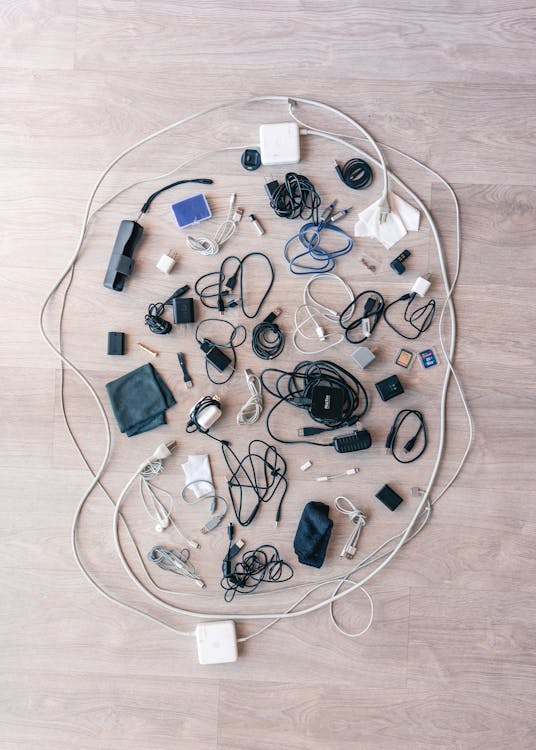 While you most likely do not want to unplug and plug in your oven, microwave, and TV every time, there are a few actions you can do to minimize phantom energy in your home. Putting all home office equipment (printers, monitors, laptops, etc.) on a power strip that you can turn off when not in use is one way. Using a power strip helps to simplify this process, just be careful not to overload it. Unplugging all chargers when not in use or when a device is fully charged is another manageable way to conserve. Unplugging any technology not being used in your entertainment center like a DVD player, speakers, or a VCR (if you still have one) is yet another option. These areas are ways to realistically save on energy without making it too challenging for daily life. 
Other Areas for Improvement
If saving electricity and money is your focus for unplugging items, there are other ways to save. While phantom energy is real and does cost you a little, it is miniscule in the scheme of a month or year compared to other ways to save. Replacing all light bulbs with LEDs, using a smart thermostat to give your furnace and air conditioner a break when you are not around, and updating your appliances to Energy Star rating so they are as efficient as possible are all more impactful on your wallet than unplugging devices.
Overall, if you have the time, energy, and patience to unplug items every time, be our guest. For the small savings it can give you, however, it may be more wise to use your time and energy somewhere else. Lux Electric can help you to identify where you can save in your home and answer any questions you may have about energy efficiency.